About The Economics Department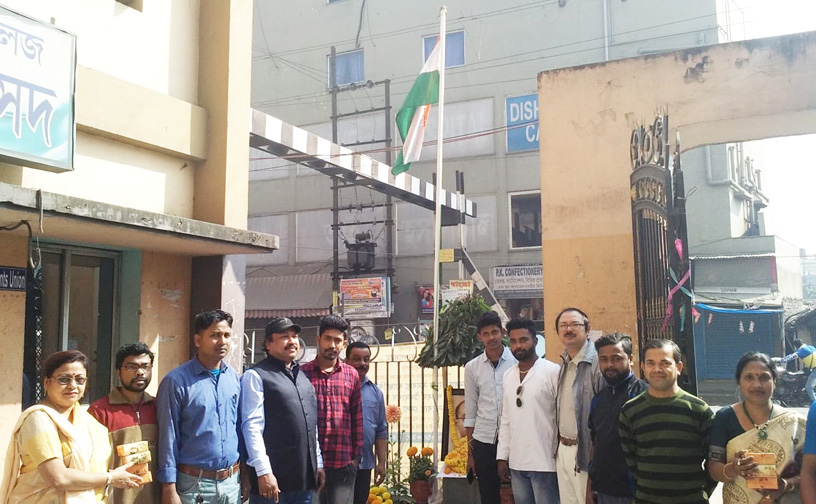 Economics is a social science with stakes in many other fields, including political science, geography, mathematics, sociology, psychology, engineering, law, medicine and business. The central quest of economics is to determine the most logical and effective use of resources to meet private and social goals. Department of Economics is one of the oldest departments of Barasat College established in the year 1988. Since its inception, the Department has been offering undergraduate course in Economics. It attracts the largest number of students at the undergraduate level from within and outside the 24 Pargana District. The Department has a long tradition of imparting quality education. The Undergraduate course in Economics has a strong theoretical and quantitative focus emphasizing empirical applications. The departmental hallmark is the dynamic curriculum offered as per WBSU, continuously reviewed and updated in line with the latest developments in the subject.
Course Outcome (CO) and Programme Specific Outcome (PSO)
Present Faculty Details
NO DATA FOUND !
Departmental Activities
NO DATA FOUND !
| # | Academic Year | Title | File |
| --- | --- | --- | --- |
Economics Syllabus
University Exam Question Bank
| # | Academic Year | Semester | File |
| --- | --- | --- | --- |
Class Routine/Timetable
Departmental Notice
Research Activities
NO DATA FOUND !
Departmental Events
NO DATA FOUND !
Admission Sub Committee:
| # | Name | Portfolio |
| --- | --- | --- |
| 1 | Prof. Dipak Sen | Convenor |
| 2 | Dr. Ashoke Chakraborty | Member |
| 3 | Mr. Avishek Das | Member |
Prospectus Sub-Committee:
| # | Name | Portfolio |
| --- | --- | --- |
| 1 | Dr. Moloy Barman | Convenor |
| 2 | Mr. Ashim Mondal | Member |
| 3 | Mr. Aloke Dam | Member |